[You can click on any of the photos to enlarge for more detail]
http://space.geocities.jp/buonanotte8/colorink/blue-blackimari/IMG_9177.JPG
By this time you may have forgotten that the Wancher Inks consist of five colors. I previously reviewed asuka, matcha and ebine. There are two colors remaining imari (blue) which I'll review today and tenmoku (black) which I hope to get to in the near future.
For those of you who have followed my blog for a while you know that I am a tax accountant in real life and busy season is now beginning, so my blog posts will slow to about once a week. I worked hard while I was off during the holidays to try to get enough posts ready for the season.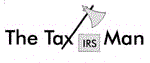 From
Asian Treasure Hunt's eBay store
:
NEW Colorful Silk Road Journey Imari Blue Color Ink
The name suggests the origin of the color i.e Imari. During the 15th century the Korean potter travelled to Japan to introduce the blue color pottery. During that period Japan was closed its foreign shores door and barely any trade activities were carried outside Japan. Japan invaded Korea and the King kidnapped the Korean potters in order to make the magnificent pottery only for the Imperial use. The king found the same kind of pottery in the southern part of Japan, i.e Kyushu Island named Imari. They kingdom restricted the imari region to only produce the Blue pottery with white, black bases.
The common man was banned to use or touch this kind of pottery. Later on the Chinese Emperor closed all Chinese trade with foreign nations. This made the Europeans to travel further to Silk Road to Japan for trading the beautiful Imari pottery. The Europeans high recommendation made the Imari pottery extremely popular. This came into effect the Magic of the Blue black color from the Imari porcelain

.
This is actually pretty close to actual for this ink - I stuck my hand in it while it was still wet hence the spots and smears.
So to celebrate the New Year
I am giving away a bottle of this also, please read all the rules closely, you have until midnight on Friday, January 17, U.S. EST.
1. You must be a regular follower of my blog, either through Google, email or an RSS feed. Please just be honest and don't enter if you are not a regular follower.
2. Please leave an email address in your comment, I need a way to notify you if you are the winner. If I don't know how to reach you, you will have 7 days from the announcement of the winner to contact me.
3. You do NOT need to be a U.S. resident, I am thrilled to recognize my International readers as well and will ship worldwide.